A complete instrument system for Experimental and Light Sport aircraft providing flight and engine data with advanced situational awareness and navigation tools.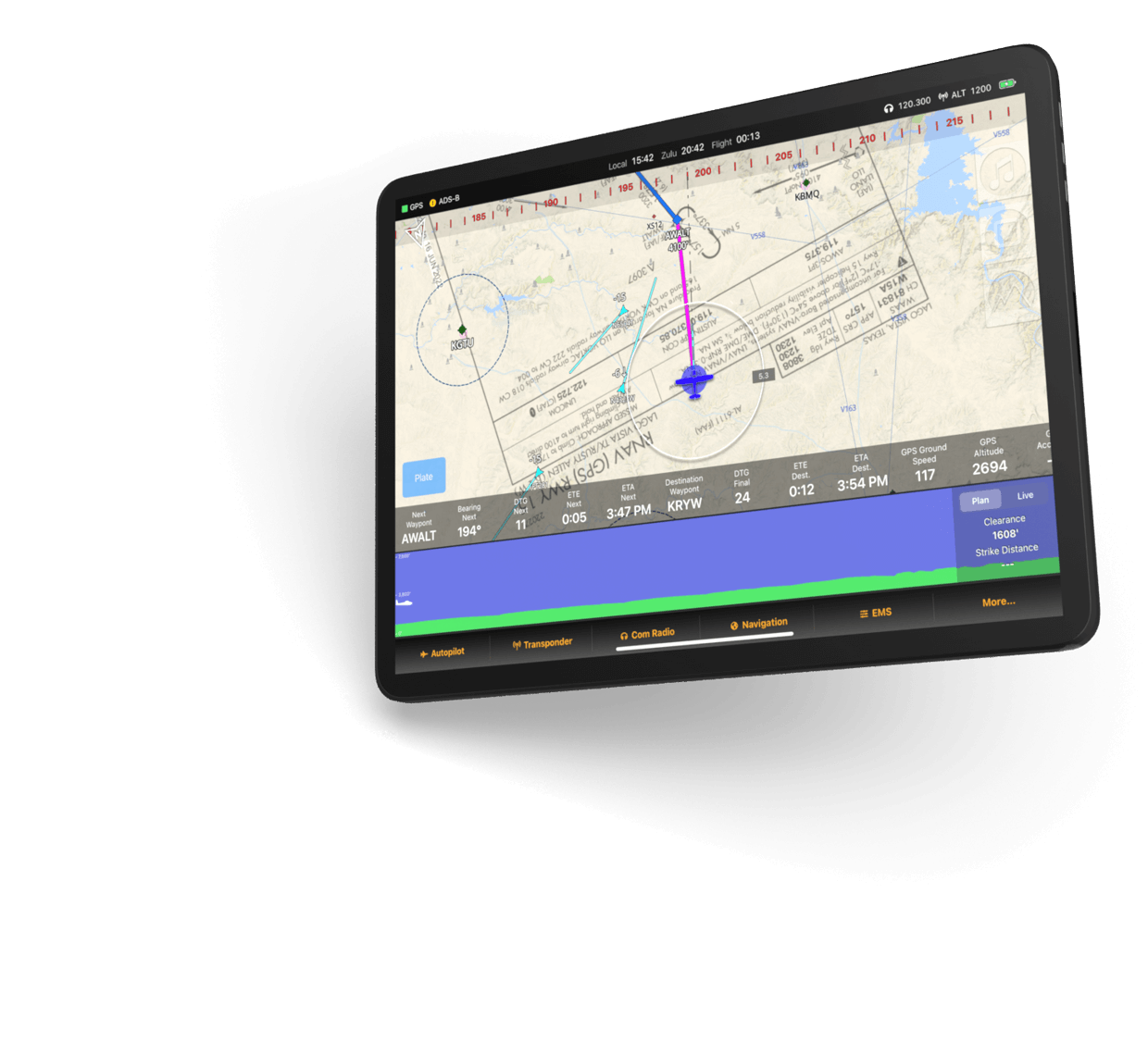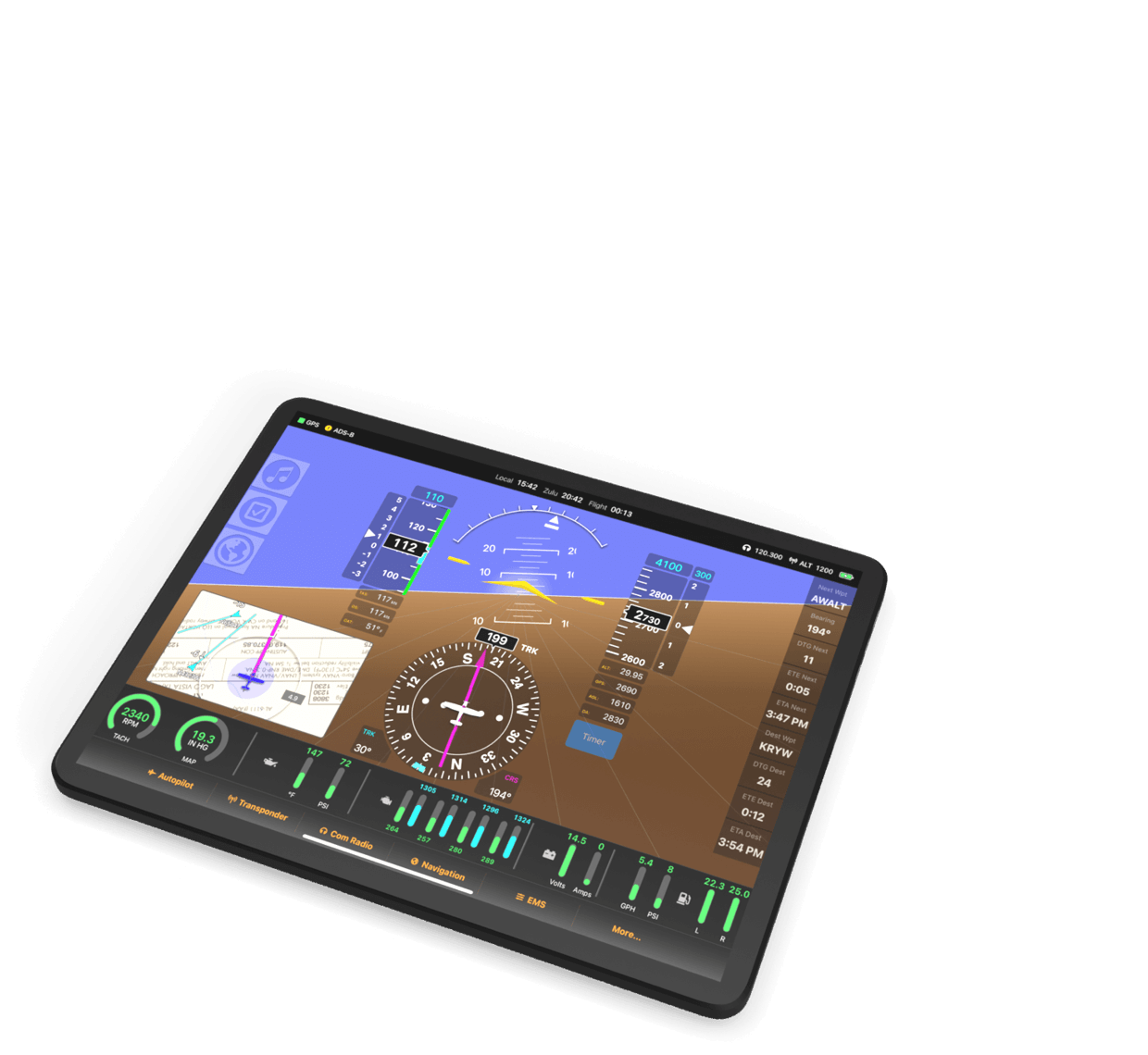 Displays.
Sensors.
Computers.
A fully integrated suite
of high quality digital components
Up to 3 Retina-Class Touchscreen Displays
Runs On Apple iPad Tablets
7″ iPad Mini – 10.2″ iPad – 10.9″ iPad Air – 11″ iPad Pro – 12.9″ iPad Pro
Active Cooling System for
Optimum Operating Temperatures
Electronic Flight Information System (EFIS)
A 360° View of Your Aircraft
at a Fraction of the Cost

Provides attitude (AHRS), location (GPS), backup altitude, and ADS-B In (weather and traffic). It also serves as the hub, relaying data from other components to the FlightView display.
The air data computer connects to your pitot and static lines and provides data used to calculate airspeed, altitude, vertical speed, outside air temperature, true airspeed, and density altitude.
Monitors engine speed (RPM), manifold pressure, oil pressure and temperature, fuel pressure, fuel flow, and fuel level (2 tanks), voltage, amperage, and 16 thermocouple amplifiers for EGT, CHT, TIT.

"Watch as Steve Sokol of Falken Avionics demonstrates the FlightView EFIS which runs on an iPad with a cooling mount. The system is modular and can be upgraded with a tactile control bar and engine monitor."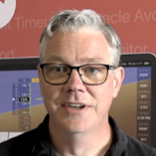 Navigating, Controlling COM Radios,
and Terrain Features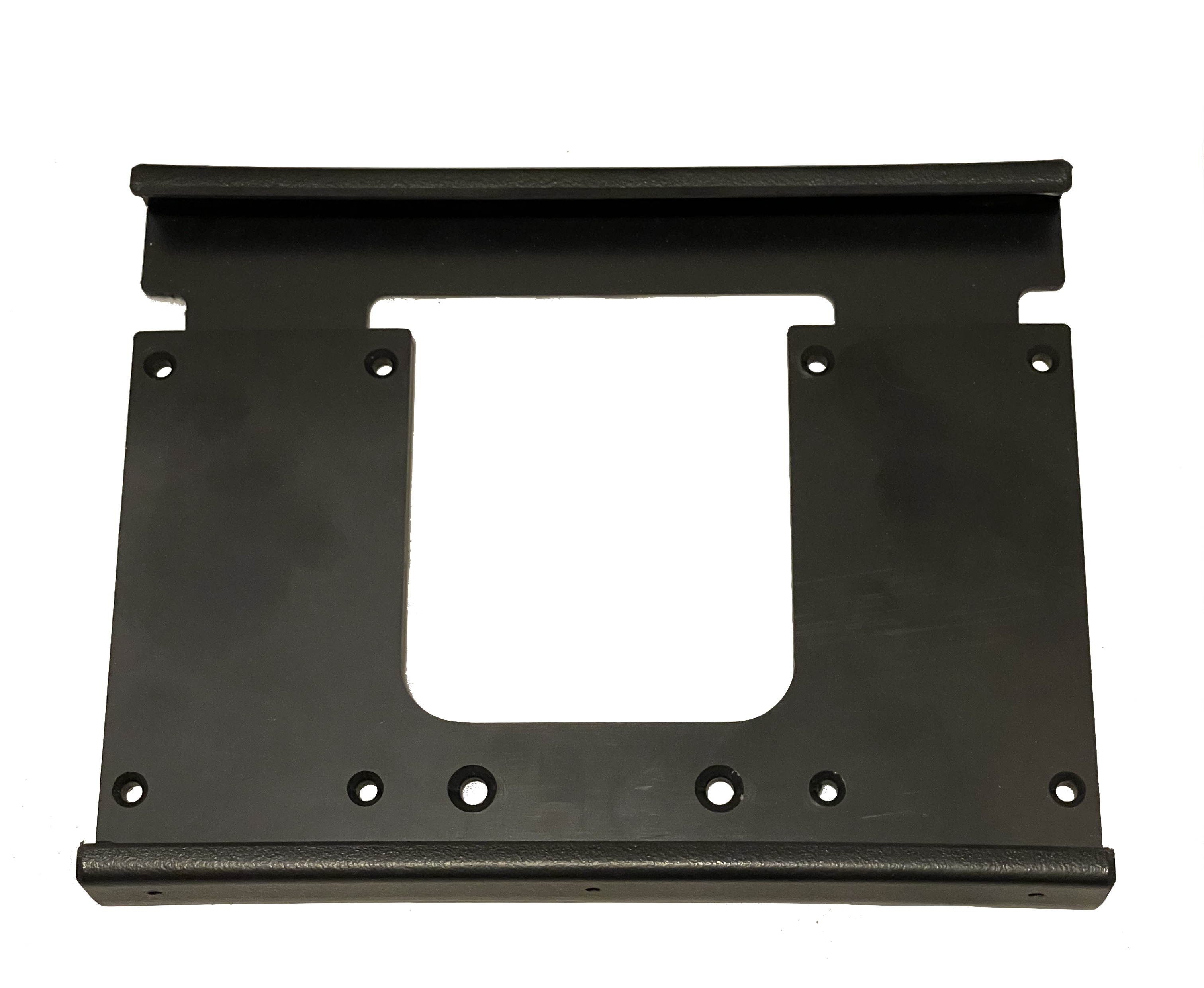 Introducing the all-new FlightDock mini, the latest addition to Falken Avionics' lineup of premium aviation accessories. Built with the same
Read More...