After more than two years the FlightBox Pro ADS-B receiver is back, and better than ever. FlightBox Pro is a dual-band (1090 ES and 978 UAT) ADS-B receiver with WAAS GPS, AHRS, and barometric altimeter. It works with most EFB applications including ForeFlight, iFly GPS, FlyQ EFB, WingX Pro, FltPlanGo. Best of all, it is FAA approved for permanent installation in certified aircraft.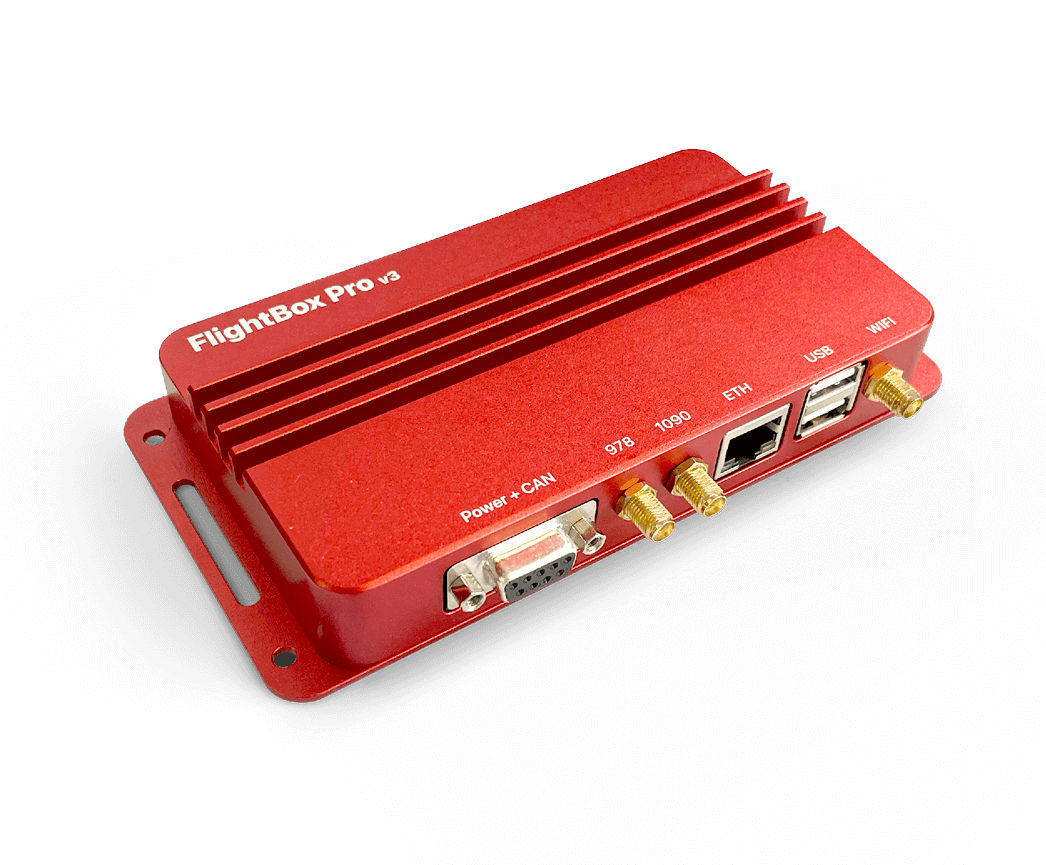 FlightBox Pro offers advanced situational awareness — weather, traffic, attitude, altitude, location, etc. — without the hassle of portable ADS-B receivers. Permanently mounted to the airframe and tied directly to ship's power, it's always ready. Just connect your tablet to the FlightBox wifi network and launch your EFB app.
The new release replaces the original plastic box with a custom milled anodized aluminum housing. It's fan-less, so there are no moving parts to wear out. In addition to dual-band Ethernet (2.4 GHz or 5 GHz) it sports an Ethernet port for hard-wired connections. The power connector is a standard 9-pin D-Sub connector. We've also upgraded the processor and made some performance tweaks to the software.
FlightBox Pro is now available to order from the FlightView store and is priced at $895. Orders will begin shipping the second week of October.