TL;DR – Apple released a new base model iPad and it should make a perfect, and cheaper, FlightView display. From the product launch page: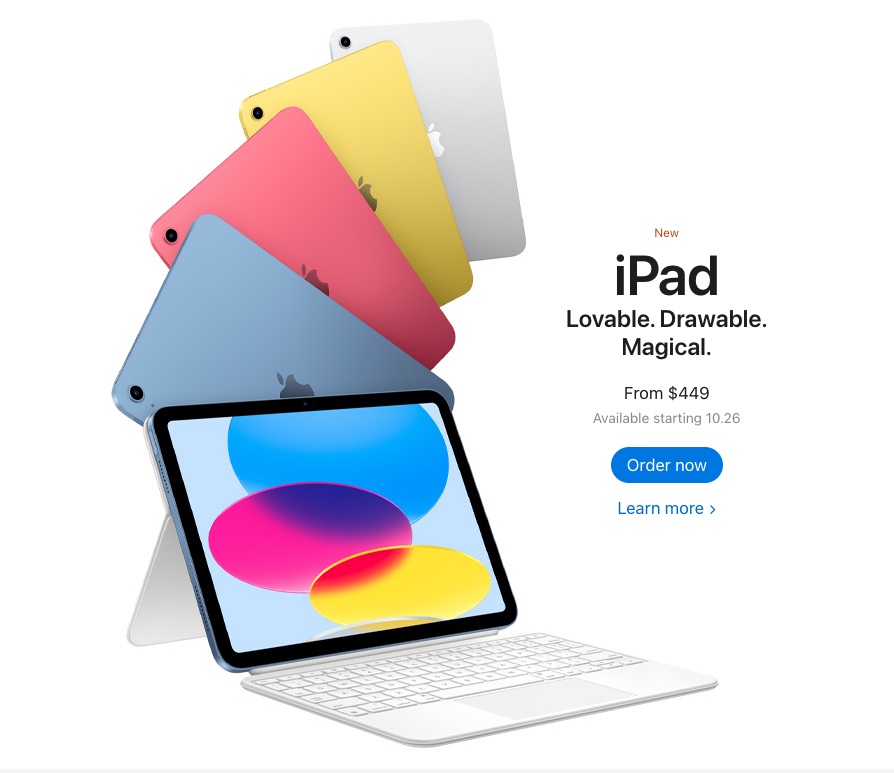 On Tuesday, October 18 Apple launched a new (and somewhat more expensive) base-model iPad and a new set of iPad Pros. I have yet to try any of these out, but the specs tell an interesting story. The new base iPad is virtually identical to the 2021 iPad Air. It has a 10.9″ retina display with minimal bezel, a USB-C power and data connector, uses the new squared off design which has much better thermal characteristics, has an A14 Bionic processor, and starts out with 64 GB of storage. It's now priced at $449, which is $150 less than the current iPad Air (though $110 more than last year's base model).
The iPad Air has been my recommendation for the past several years. FlightView runs perfectly well on both the 2022 and 2021 models, so I suspect it will work equally well on this new base model. As such, I'm updating my recommendation – unless you need some specific feature of the Air or Pro line, go with the new 10th generation iPad.
Suggestion: take the $150 you saved and use it to get the cellular version of the iPad. The cellular version includes an onboard GPS which FlightView can use as a backup in the event of an aircraft electrical issue. Note that you don't have to enable the cellular function for the GPS feature to work.